Thanks for coming back to visit!

I'm excited to share that the second book in my new series is now available. Click here to order Book Two - Child of the Dead in the Bloodmane Chronicles series.

My new short story "The Dark House" will be showcased on the new TV show Fragments of Fear. The TV show will air in the UK in December and will also be podcast globally, so you won't want to miss it. One of the producers sent me this very cool photo!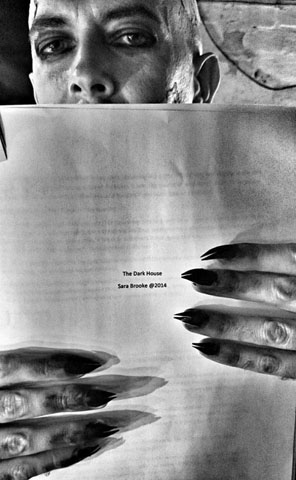 There's quite a bit on the horizon including a short story of mine in the Madhouse anthology published by Dark Regions Press and another creepy short story in the Dark Harvest anthology published by Scarlet Galleon Publications.

Thousands of you are reading my books, posting reviews, and including information about my books on your blogs. Thank you! I am genuinely appreciative of your support.
All my best,
xo

Sara